70news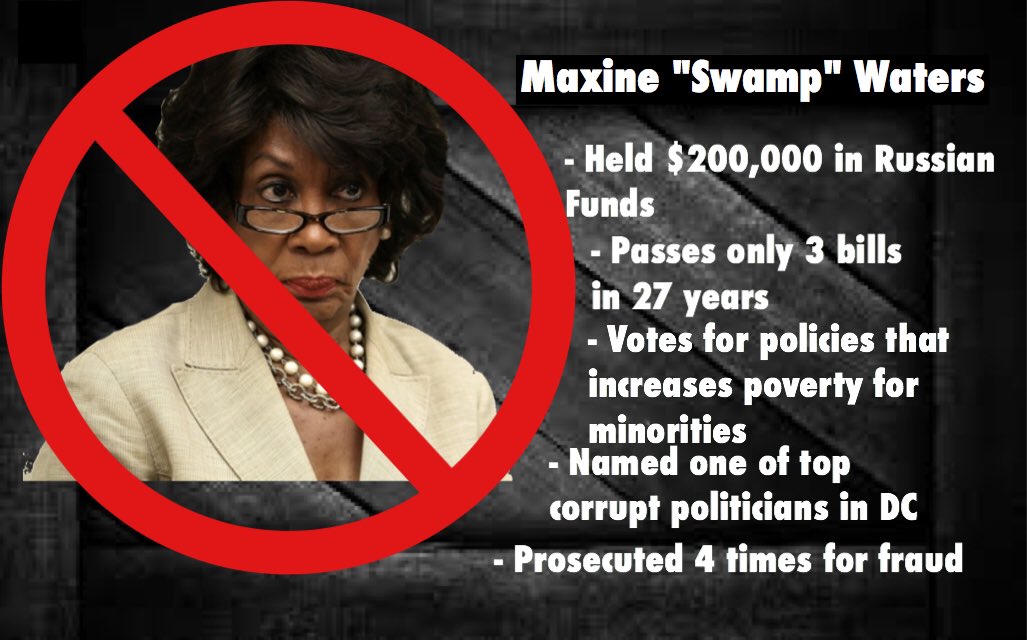 Maxine Waters believes Trump should be impeached because of Russia and blah, blah, blah. We just learned the corrupt #PovertyPimp congresswoman has her own Russia secrets – A September 2015 BlackRock Balanced
SEC filing
reveals her fund's nearly $2.8 million in obligations to the Russian Federation.
Story below:
—————————————————————————————————————————————–
( Got News) California Democrat Representative Maxine Waters held $200,000 in Russia-linked retirement accounts in 2015, even while she hypocritically calls for President Donald J. Trump's impeachment over his financial connections to Russia, according to her most recently available House financial disclosure documents.
Waters's cash-grabbing shamelessness has never known bounds. In 2012, she barely squeaked through a three-year House Ethics Committee investigation after abusing her position to funnel $12 million in bailout money to her husband's bank.
Her Russian investments will surprise no one in her district, where impromptu signs declaring the congresswoman a "poverty pimp" and a…
View original post 60 more words