70news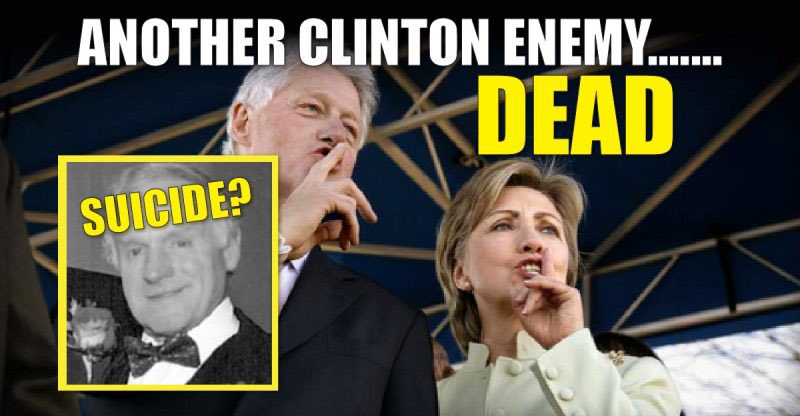 Peter Smith was asphyxiated. "He was found with a bag over his head with a source of helium attached."
Smith allegedly left behind, written in all caps, stating "NO FOUL PLAY WHATSOEVER." Never wrote his emails in all-caps.
Suicide note says he was taking his own life because of a "RECENT BAD TURN IN HEALTH SINCE JANUARY, 2017" and that his timing was related "TO LIFE INSURANCE OF $5 MILLION EXPIRING."
Smith, 81, had a long history of investigating the Clintons. He reportedly had a hand in exposing then Gov. Bill Clinton's "Troopergate" scandal in which the future president used state troopers to guard him while he was having sex with various women.
Smith was behind an unsuccessful 2016 effort to enter the "dark Internet" to uncover Clinton's deleted emails.
The Chicago Tribune reported Thursday that the Minnesota death record states Smith committed suicide in a hotel room May 14.
( Daily…
View original post 594 more words